Interested? Email Todd Lambert at toddlam33@hotmail.com!
Need a break?
Come take a break & relax in a little slice of northern paradise.
Located in Canaan, Vermont, on beautiful Lake Wallace.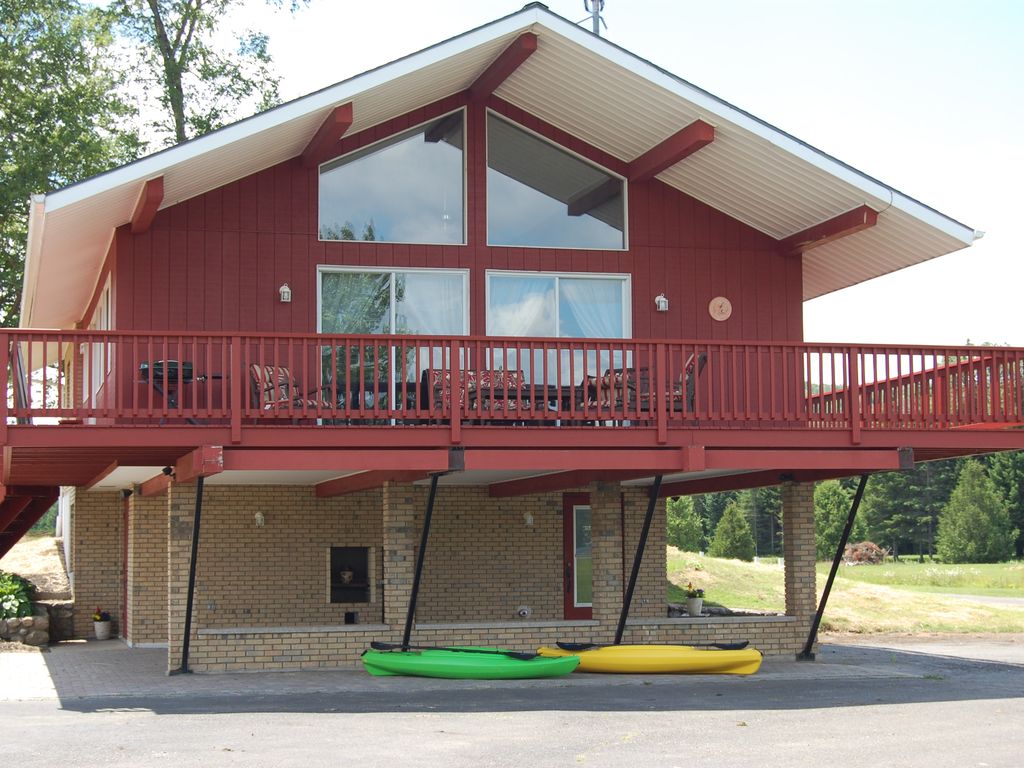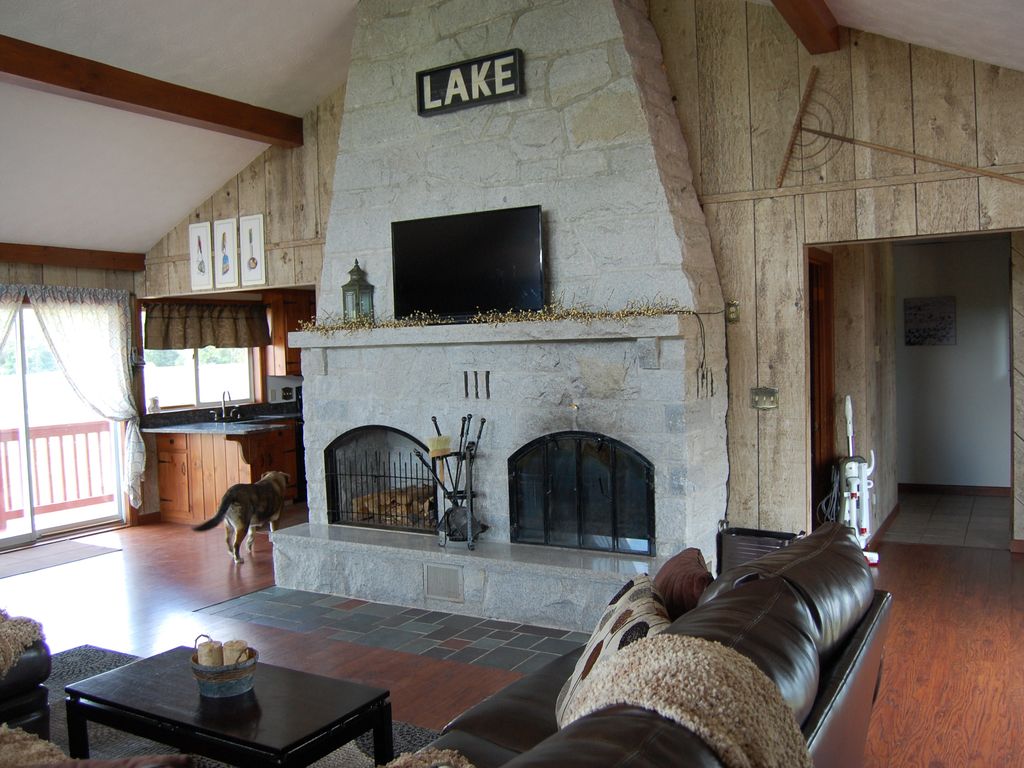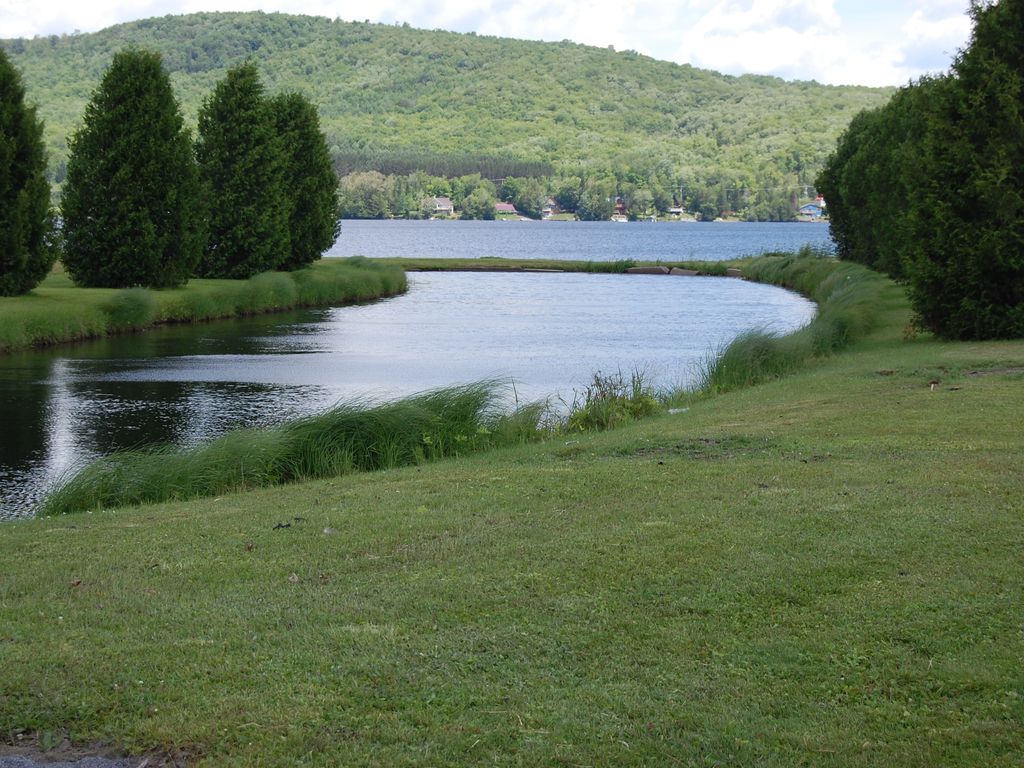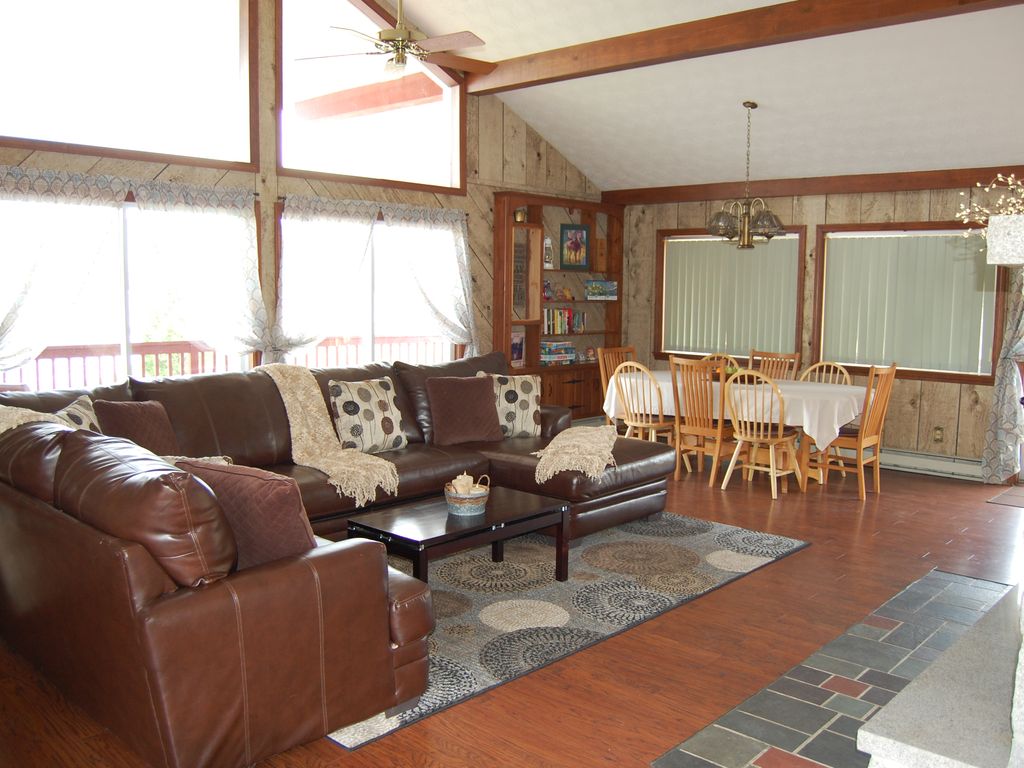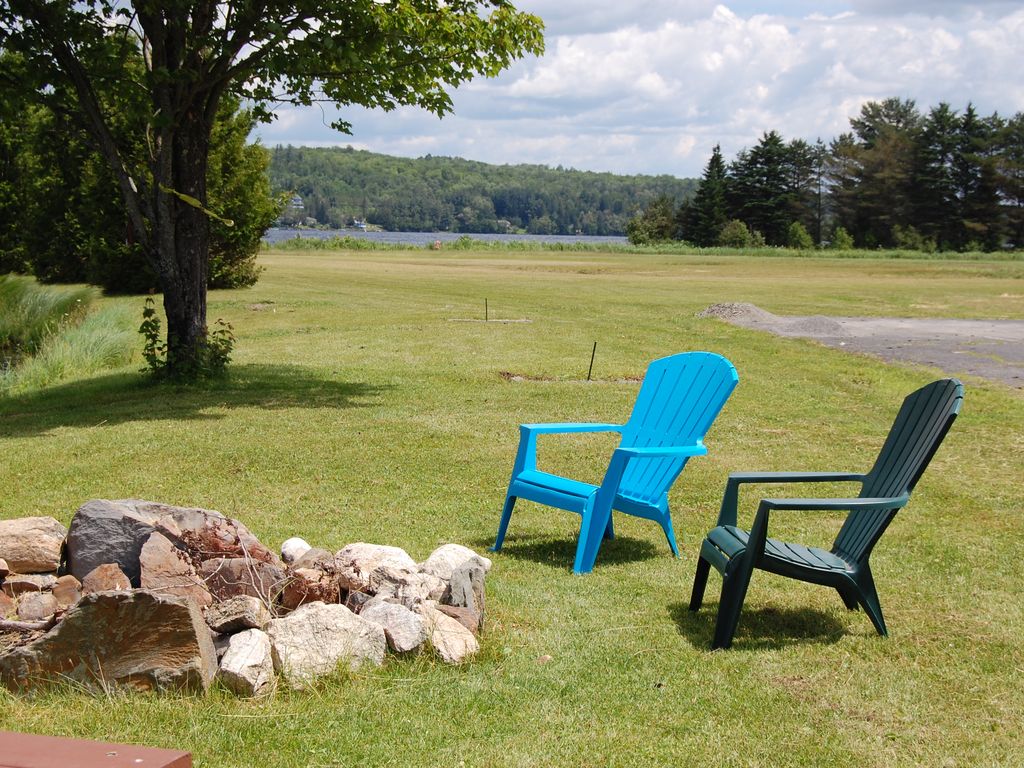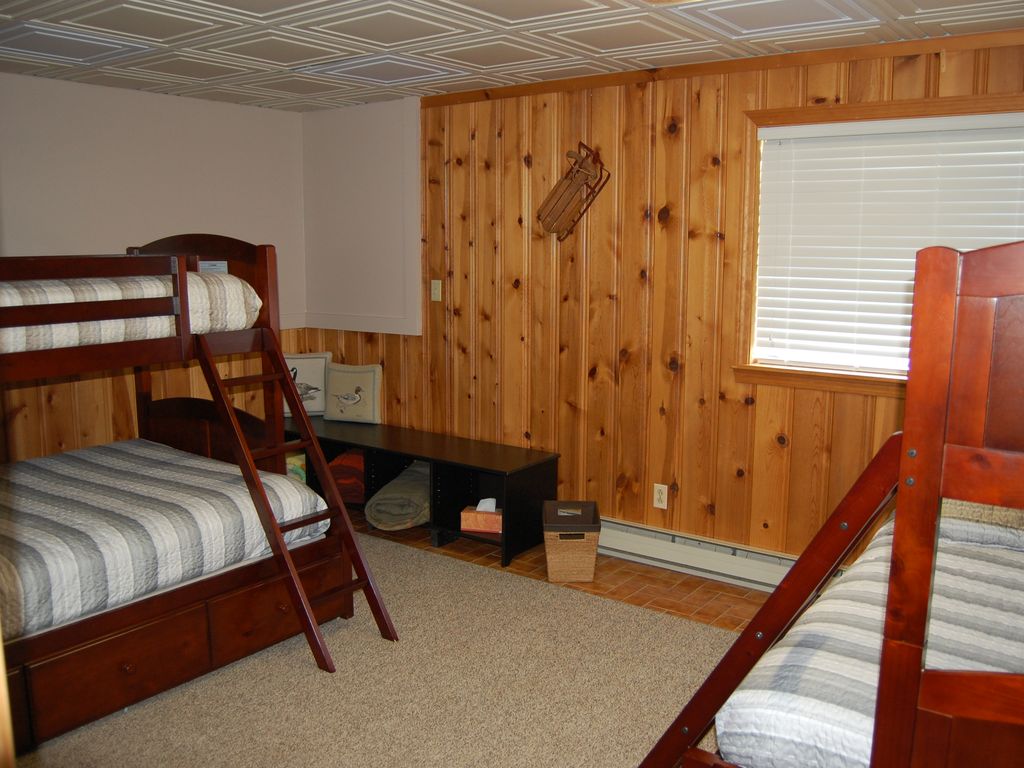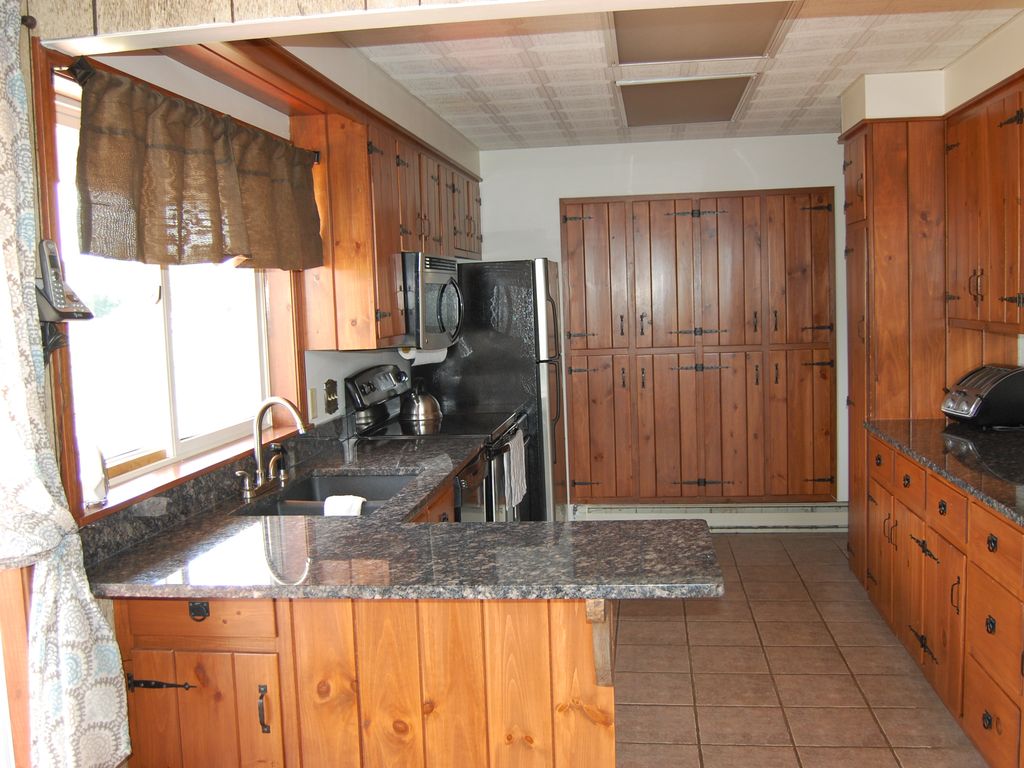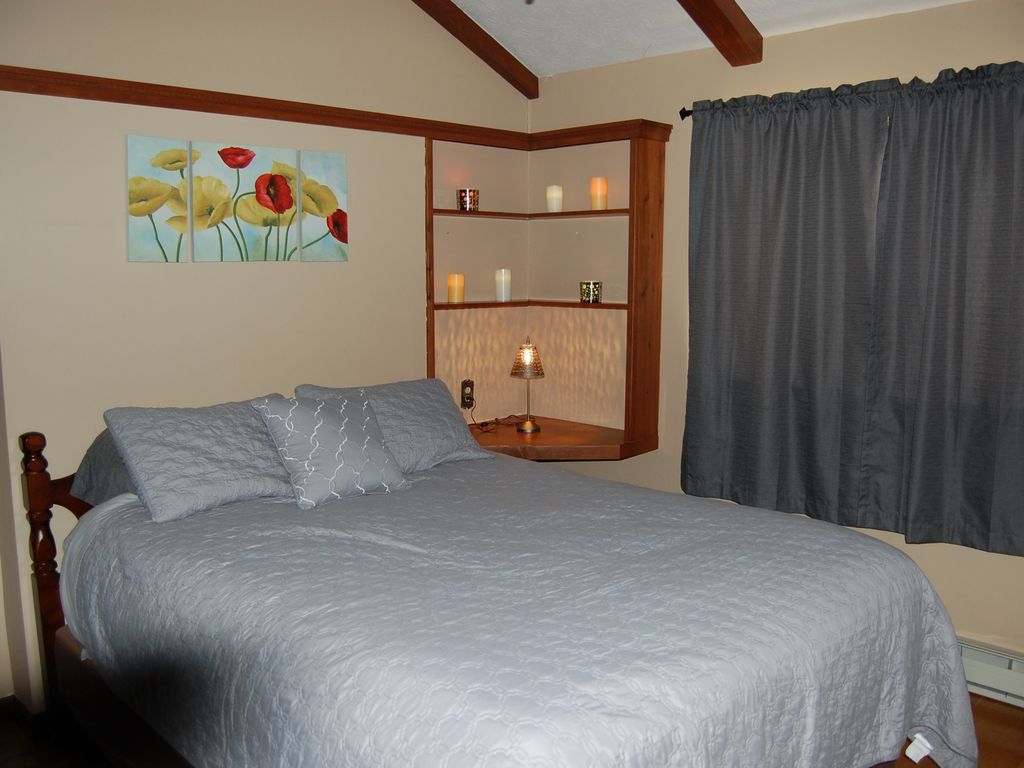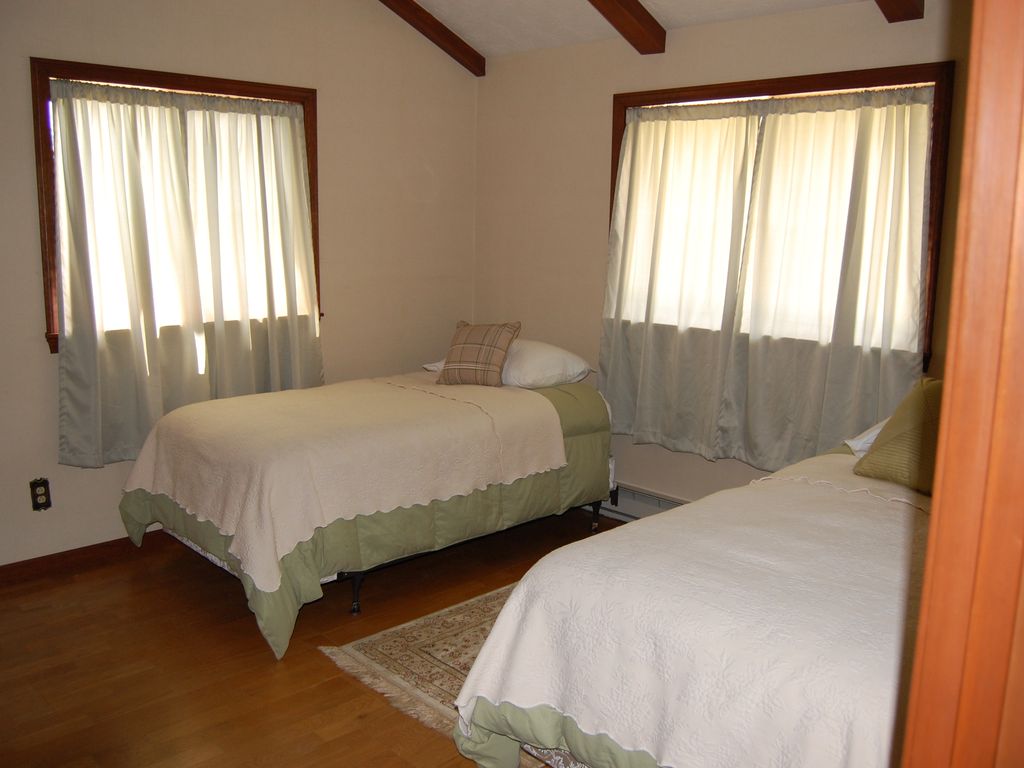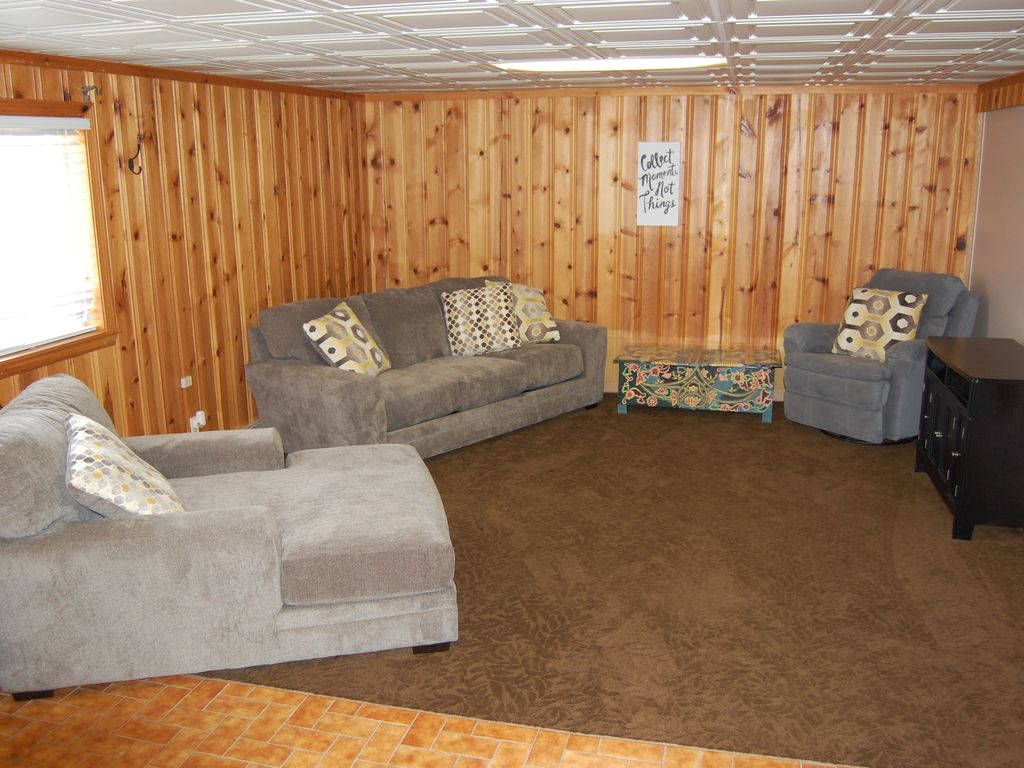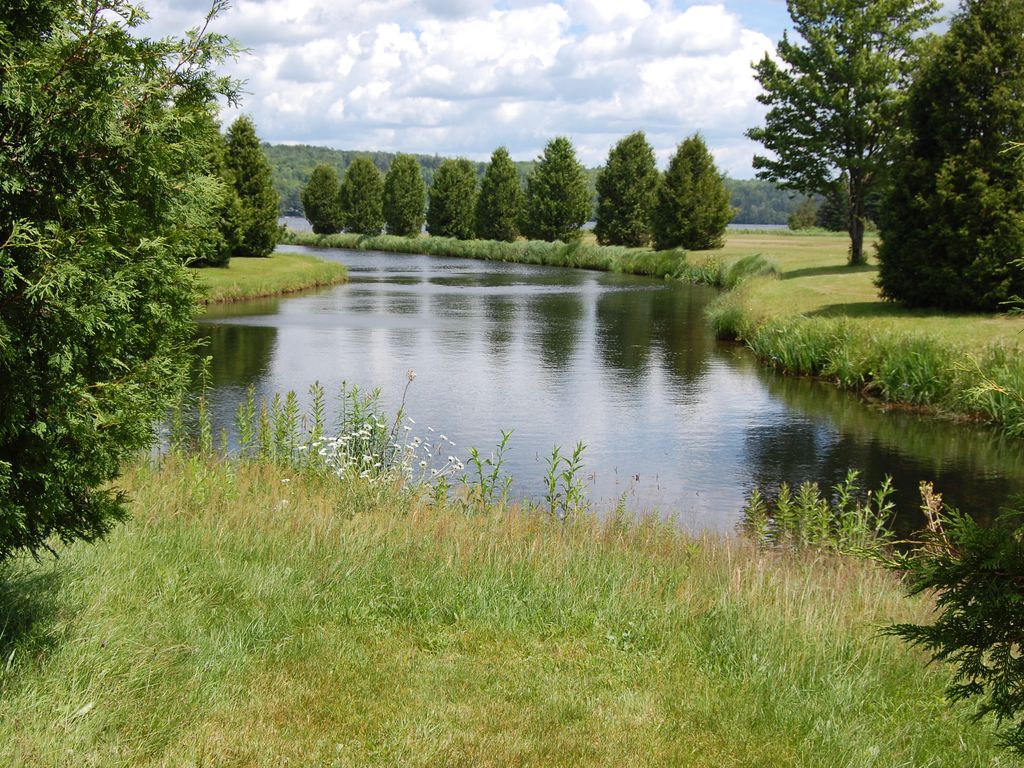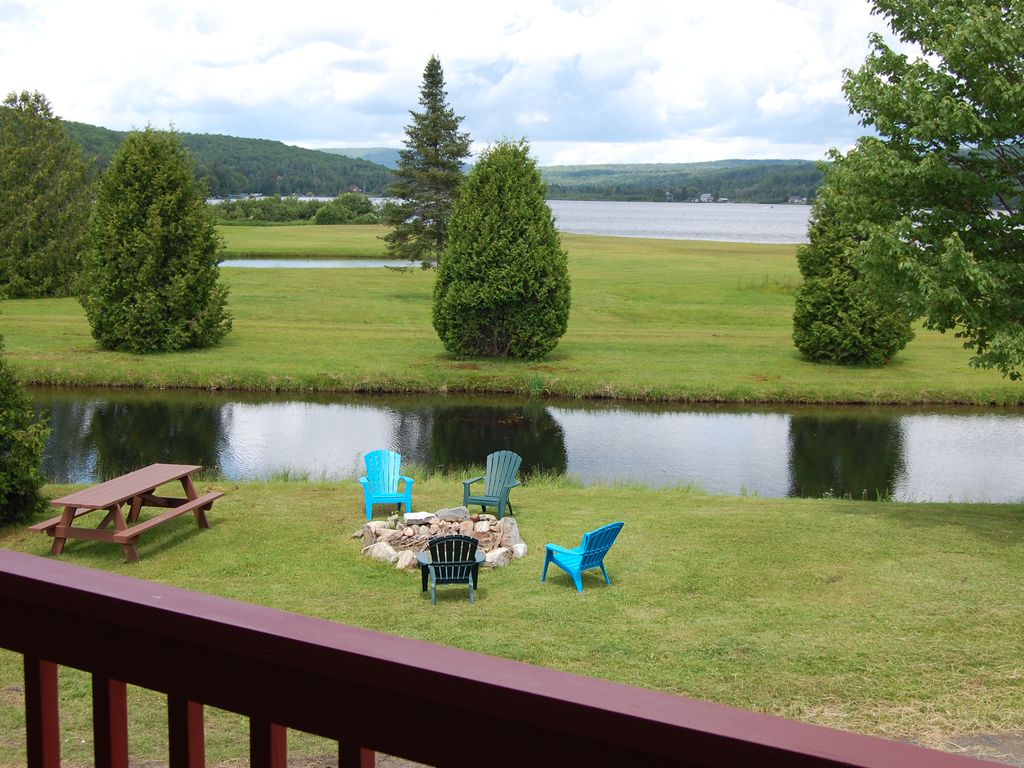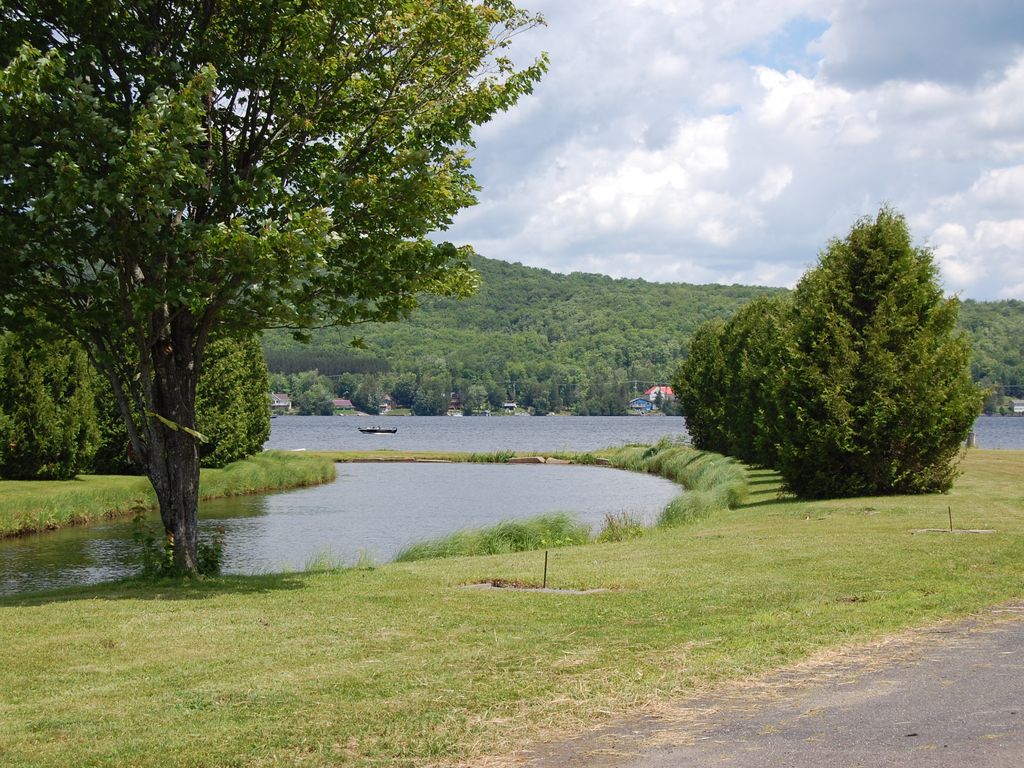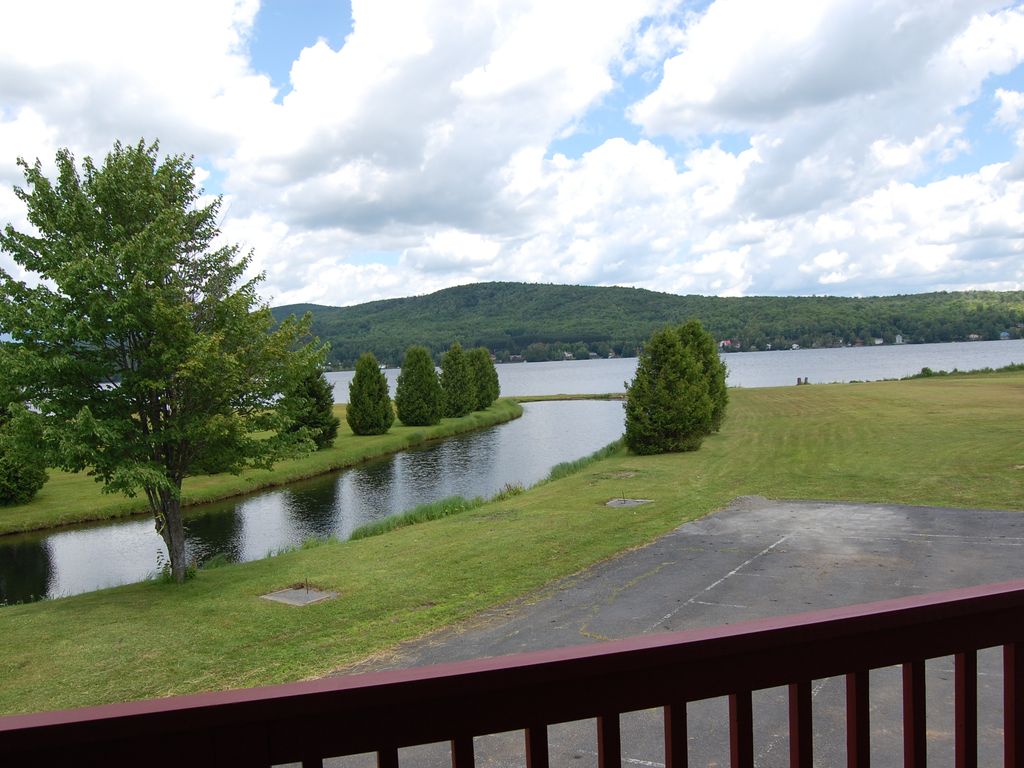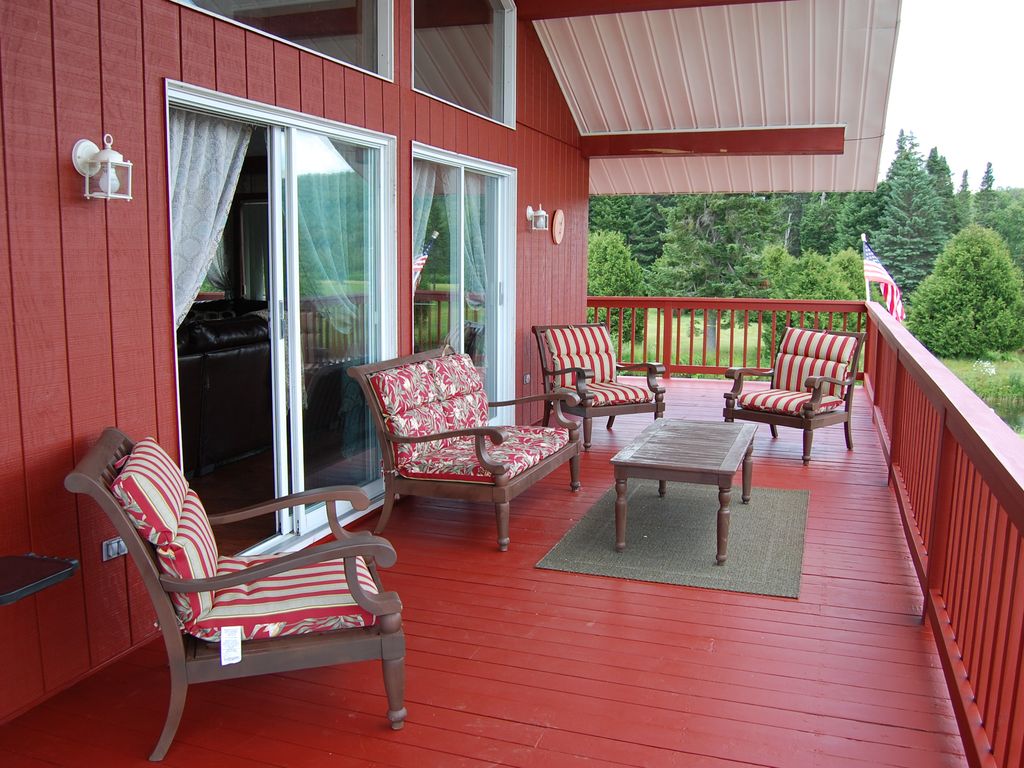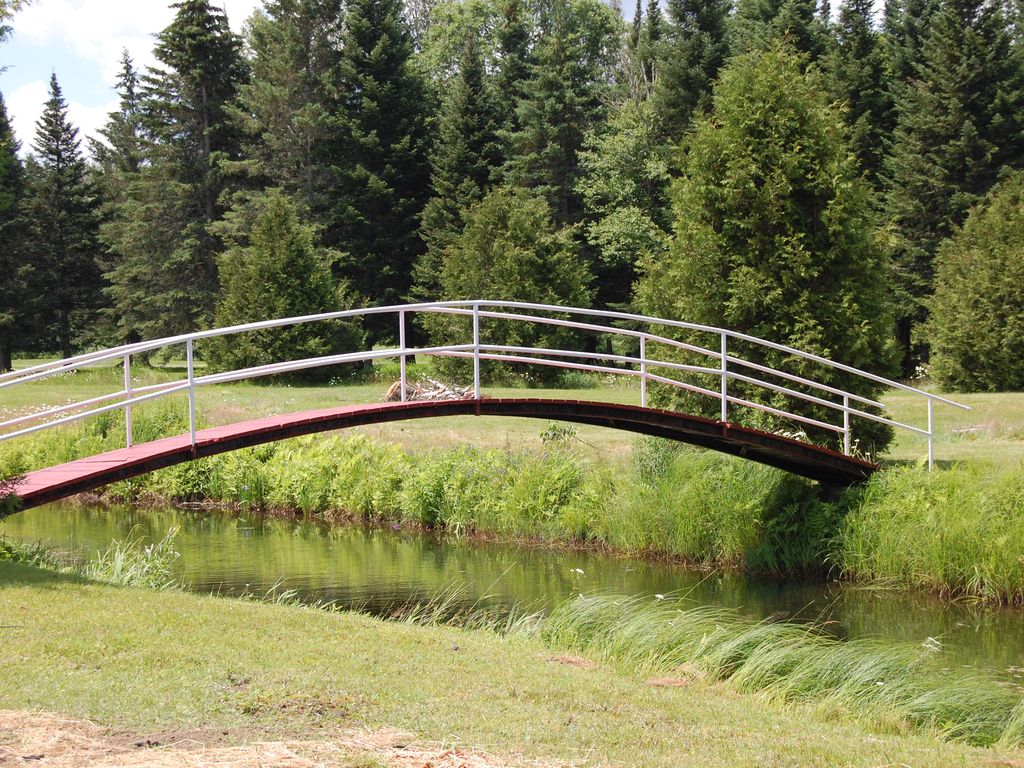 Enjoy 24 acres on beautiful and peaceful Lake Wallace Vermont. Easy access to snowmobile and ATV trails . Vermont snowmobile registration not needed if you access commerce trail into N.H..Kayak the lake, river or the private canal where you may see a bounty of wildlife that include bald eagles, otter, turtles, ducks, and loons. Walk, bike, or drive a mile down the road to April's Maple for a sweet treat. The Lake house which sleeps MAXIMUM 8 comfortably has 3 bedrooms. One king bed, two twin beds, two sets of bunk beds, and a pull out sofa bed. The spacious living room has a granite fireplace which will keep you warm and cozy after a day of snowmobiling, skiing or ice fishing. The car port will also keep your recreational vehicles safe from the elements. There are sliding glass doors that lead out to a wrap around deck where you can sit to enjoy the view of the lake and the Canadian countryside. Also available is a telescope to look at the stars on a clear Vermont night. The kitchen has granite counter tops and include all the comforts of home microwave, stove, dishwasher, refrigerator, toaster, coffee maker and all the dishes and utensils. There are two bathrooms one which has a washer and dryer. Please note - no pets or smoking.
$150/night March 17th, 2018 - May 16th, 2018
$200/night May 17th, 2018 - June 13th, 2018
$250/night June 14th - September 9th, 2018
$175/night September 10th, 2018 - March 2019
$175/night February 2018 - March 9th, 2018
Property Type:
Meals:
Guests provide their own meals
House Rules:
Check-in: 4:00 PM
Check-out: 11:00 AM
Max. occupancy: 8
Children welcome
Parties/events allowed
Pets not allowed
Non smoking only
Location Type:
Theme:
General:
Air Conditioning
Clothes Dryer
Fireplace ...
Internet ...
Linens Provided ...
Telephone ...
Washing Machine
Kitchen:
Dishes & Utensils
Dishwasher
Kitchen
Microwave
Oven
Refrigerator
Stove
Toaster
Dining:
Bathrooms:
Bedrooms:
Entertainment:
Satellite / Cable
Television ...
Outside:
Bicycles
Deck / Patio
Kayak / Canoe ...
Lawn / Garden
Outdoor Grill
1 bicycles
Pool / Spa:
Attractions:
autumn foliage
churches
duty free shops
forests
library
playground
recreation center
restaurants
waterfalls
Leisure Activities:
Local Services & Businesses:
Sports & Adventure Activities:
Notes:
no pets and no smoking
Additional information about rental rates
Cleaning Fee $50
Damage Insurance $59
Damage Deposit $250
Owner's Cancellation Policy
50% refund if canceled at least 14 days before arrival date.
100% refund if canceled at least 30 days before arrival date.
Service Fee fully refunded on cancellations that qualify for 100% refund.
"We stayed in the winter for snowmobiling. It was a perfect location and was a great home base. The house has a great view of the lake too making it a place we'd consider renting in the summer as well. Julie was available if we had any questions and made us feel very welcome." Pat K.
"The house is lovely and quiet, was perfect for our weekend away. Julie was an absolute delight and even had soup waiting for us when we arrived (it was an unbelievably cold weekend.) Our group had already discussed going up again in the summer when we can utilize the location and the lake." Cara B.
"We had a group of five people stay at this location for the weekend and it was well worth it. The cabin was just what we needed. Five of us went up there for snowmobiling and with the trails being across the street; choosing this cabin was a no-brainer.
The cabin itself,which was fully furnished, was in immaculate condition and gave us no issues during our stay. It wasn't cramped and had plenty of room for all of our stuff.
The only issue we had was that we though the cabin would have nothing to be able to cook with and that it was too far away from any store. To our surprise, it had everything needed to cook and there was a grocery store just minutes away.
The owner, Julie Lambert, was very helpful. I emailed her a few times with questions and she was always quick to respond. She called a few days before our stay to give us directions to the cabin. She was genuinely pleasant to talk with. She was very helpful in showing us around the cabin and the property.
I am looking forward to staying at this place again." Casey J.
"Highly recommended for home, location, and attentive owner..........our hats off to you Mrs. Lambert........ we received a phone call from Mrs. Lambert to check on our status when we were in route, she met us at the house, showed us around and even had apple cider and a freshly made nut bread waiting for us, she stopped in on our second day to see if we needed anything, and a phone call on third day, and she gave us heads up on a few other things to do, thanks..... the maple ice-cream/cone was delicious...... she really wanted us to enjoy our stay.....not a thing bad to say of our stay.........even the beds were really comfortable highly recommend this getaway, and there are fish in the little cove next to house. where our grandson caught and kissed his first fish...., if we go up north again we would definitely rent this home again, Beautiful house and very nice property!" Kenneth B.
"Lambert's Lake House on Wallace Lake was very relaxing and sensual. The lake is surrounded by mountains with views and Fall color, sounds of loons and geese on the water, smells of blue spruce trees filling the air and breezes off the lake...well you get the picture. This place is very sweet.
Julie greeted us at the home when we arrived Tuesday afternoon. My husband and I were showered with warmth and a welcoming that we have not experienced before with any rental thus far. As we were escorted through the home, Julie lead us to their wrap around porch and there on the table was a beautiful spread of crackers, cheese & grape platter with a chilled bottle of wine. (I happened to mention over the phone that I worked in a stressful job and she thought this might help me/us to relax). Then there was the fruit tray on the sink board, candies on the table along with fresh sunflowers. The place was immaculate and cozy with lots of sunlight and windows, oh and great views from the living room.
My husband and I enjoyed a game of horseshoes, a bon fire to die for with a large pit, hours of kayaking right from the dock (nice bald eagle sighting), and bicycling and hiking in the area. We used the telescope as the skies were clear and wide open for night viewing.
We stayed for 3 nights and our goal was to unplug, relax and have fun. Mission accomplished!
Julie called us over the next few days just to see if everything was alright and showed up at check out time to ask for feedback. My husband and I have never felt more welcomed in renting as we have with the Lambert's.
We would highly recommend this place for anyone looking for great outdoor time with scenic vistas and lake access or just to rest and unplug for a awhile. Thank you for a lovely vacation and your hospitality Julie. We will be seeing you again and look forward to it. :) " Annie & Michael